Ultimate B2B Plugin for WooCommerce
Complete solution for B2B and B2B+B2C WooCommerce stores.

Quick Overview
The most advanced and feature-rich B2B solution ever.
Dynamic Rule System
Incredible versatility and control over pricing, discounts, free shipping,
required multiples, minimum and maximum orders, taxes & fees, and tax exemptions.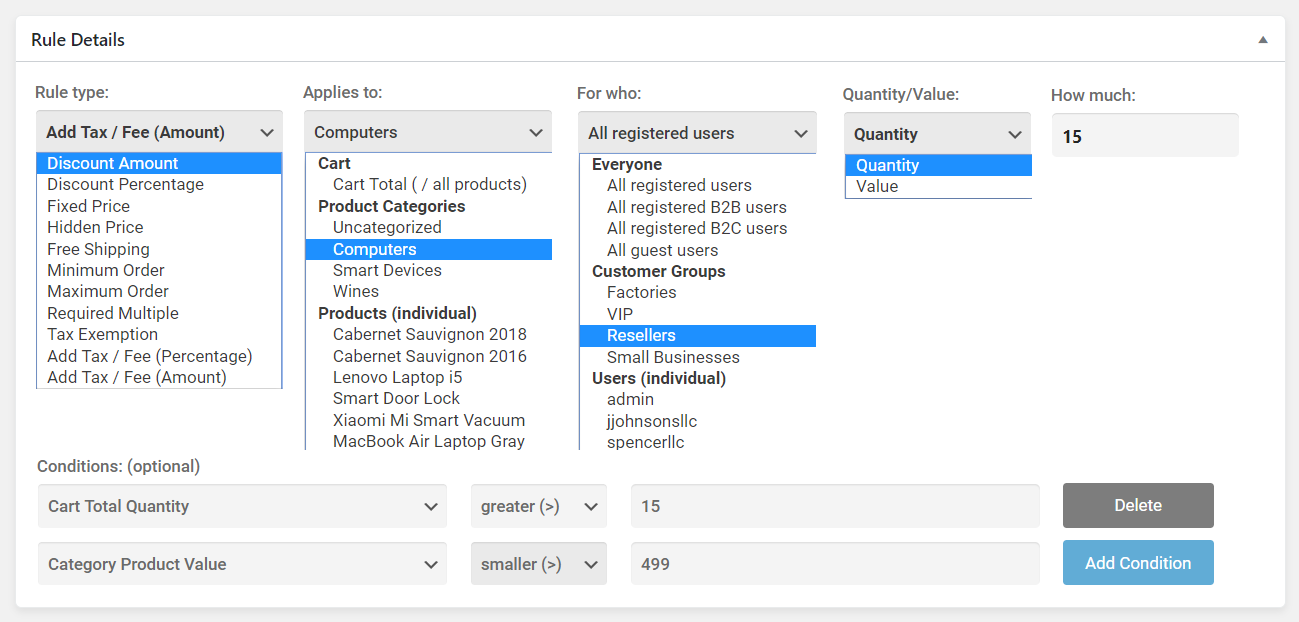 Examples of what you can do with Dynamic Rules:
For the same product give Apple a price of $49, Samsung $59 and Microsoft $69
Set a minimum order of 150 parts for resellers, but only 50 parts for partners
Give 5% discount on glass products to resellers if they place an order of at least $500
Offer free shipping to Microsoft if they order minimum 1,000 microchips, but no more than 20,000
Trusted Implementation.
Long-Term Development and Support.